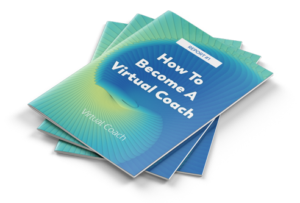 Quick Synopsis: The Rise Of Coaching & Your New Online Career Path
There are four factors that are converging that are making coaching the #1 business and money-making skill to learn for 2020. This video introduces coaching as a great business to start, a new career path forward, and a direction to follow upwards. Coaching is a "futureproof skill" that gets more valuable through their life even if you're totally brand new to online marketing.
The complimentary Video & Content Outline By 

Eben

 

Pagan ( An Entrepreneur who has built in excess of $100 Million Business in the Online Space)
Introduces coaching as a fast-growing, multi-billion dollar industry that is just getting started… with lots of demand, and lots of room to grow
A perfect way to take your knowledge and experience, and put it together in a new way, to create a new business and new career path for yourself
Why coaching is growing so fast, and is projected to keep growing into the future
How coaching takes all the skills and experience you have, and turns them into a new and valuable skill that people will get a lot of value from
Why coaching is a perfect "first business" to start and learn about online business
How coaching takes you to the next level in your own career, opens up the next  level of challenge and opportunity to keep you growing
How internet and mobile technology allows you to find your ideal clients and get them to contact you about becoming a coaching client
Coaching niches that are working right now and growing fast
Case studies and testimonials showing coaches who are earning great money and building their dream lifestyle
Also includes a download kit with summaries, exercises, coaching niches that are working now, and more.
Have you been considering launching a coaching or consulting business as either a part-time side hustle, or a full-time career?
Do you love helping people in life, and know that you'd make a great coach?
Or maybe you've already taken a coaching training, but haven't engaged and started getting clients.
If you'd like to learn how over 100,000 coaches around the world are changing the way that people succeed in life, then watch this video now:
The Coach's Secret
This video will show you why now is the best time in history to launch your coaching business.
Coaching takes all of your experience and skills, and puts them together in a new way, to create a new higher-level skill that becomes the foundation for the next level of your career and life.
If you love helping people achieve big things in their life, and you'd do it for free, then you're really going to love learning how to get paid to do it (and paid well, at that).
Inside, you'll also learn "The Coach's Secret" – which will show you the key to immediately start selling coaching packages, rather than individual sessions.
It is a "super career" that combines everything you know
A secret that coaches know about how to get high-paying clients
How to put all of your skills together into a "super skill" as a coach
This business pays you well, and teaches you to become a leader
Remember , Its a Billion Dollar Industry
Hope To see you catch the Coaching Industry Train 
To Your Success,
Sachin Bhagat