One Guru's Failure Becomes Another's Success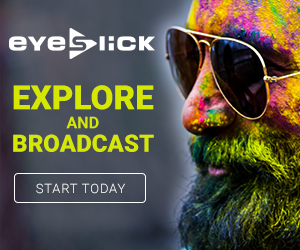 Have you ever bought into something that didn't work or did not live up to your expectations?
If you are like me, I am sure you have.
Back in 2011 I bought into a brand new site that showed a lot of promise. That site was called "uQast".
Hoping to be on the ground floor of something big, I invested over $4,000 into the site only to later have it fall apart.
This was mainly due to the founder not being able to overcome several technical programming issues with the site.
The uQast platform was incredible, it was a highly advanced platform that had a vision to address a lot of the problems with Youtube.
Unfortunatly for me, the founder ran out of money before it really got off the ground and he could no longer continue development.
Bottomline, I lost all of my investment and as a result will never trust that guru again.
The sad part is his dream which was a great idea, was lost…
Now my bad luck has come full circle. You see, in 2011 when I had invested in the uQast platform, I secured several high value names that I would have exclusive rights to.
If the founder had been able to complete the platform, I am sure those channel names would have been worth more than my intial investment. Again, that didn't happen…so it's time to move on.
Well here comes the good part..
A week ago a brand new platform was launched that has all of the advanced features that uQast invisioned without the problems.
Here are just a few:
You Can Sell Your Products Directly From The Platform
You Can Make Money My Charging For Phone Calls Directly From The Platform
You Can Make Money When Your Partners Make Sales Through The Platform
You Can Receive Tips From Sharing Valuable Content On The Platform
Not only that, it's already fully developed and they have managed to simplify the platform so it's also easier to use.
Now here is the best part..
All of those advanced features cost pennies compared to what I had paid for it back then and at 50 times more the opportunity.
You see back then I had to pay for the channel name and it cost me a lot (about 1k per channel name). I also bought several names in hopes it took off. Can you picture owning the top channel on Youtube for weight loss or make money online?
Here is the example of what I mean:
Youtube/weightloss
Youtube/makemoneyonline
Youtube/Photography
How much do you think those channels would be worth with a little effort?
Well that same opportunity is before you now.
Picture if Youtube allowed you to take payments right on the Youtube platform or even sell your products directly on the channel.
I hope you are beginning to see the power of what I am try to explain. I am really just scratching the surface of what this new platform can do.
You really just need to check it out so you will understand the power built into this platform. Just don't look at it and then click away.
I really hope you will dive into the features this platfrom has to offer so you will understand just how advanced and more powerful than Youtube this platform really is.
The name of the platform is called EyeSlick.
You can check it out here:
http://nowview.me/geteyeslick1
Now, this opportunity get even better, and those that have already bought in don't even realize it yet. That's where this is going to benefit you.
Right now you can get up to 50 channel names for less than $50. You can also purchase the upsell for even more power.. all features are explained on the site, but again 50 channel names for less than $50.
Others are starting to catch on and create their channel names.
You can join it here for a limited time and get 25 channel invites plus 25 bonus channel invites for less than $50.
http://nowview.me/geteyeslick1
Just so you know..
I did get the weightloss and make money online channel names. However, there are so many valuable niches that are not taken yet. So, move quickly….
Don't wait while the others are securing their new channel names. You will miss out if you don't hurry. The secret is… once you get in, you need to change your auto generated channel name to something of value that is still available. You can only change it once so pick wisely.
http://nowview.me/geteyeslick1
So here is a no brainer offer for you…
If you get in using my link, and send me a copy of your receipt, I will give you one of my 100 license keys for funnel joy funnel building platform as a bonus. All you need to do is e-mail me at rapidactionmarketing@gmail.com so I can verfiy your purchase.
Hope to see you on EyeSlick soon 🙂
Eric Sullivan
What are you waiting for?
Go now and get those channel names!!
http://nowview.me/geteyeslick1