One of the best ways to confirm your authority in your chosen niche is to write about it.
The challenge is getting your target market to actually read it.
Here's the good news: Because we're all marketers and not journalists or novelists, we don't necessarily need to have any classic training to be successful in creating articles that advance our cause.
We just need to know how to guide readers through our message.
Thus, formatting our postings can often be just as important as the content. The main purpose of layout is to allow our readers a comfortable journey through it. This offers a stronger opportunity for the main points to be:
absorbed,
remembered, and
easily found, should readers return to review it.
If your readers' interest is piqued, they probably will.
There are numerous examples of how effective a consistent article format can be, but none more so than BuzzFeed. No one's ever gonna accuse them of garnering too many Pulitzer nominations, but they pull in around 100million readers a month.
Two tried-&-true techniques that are prominent in their formatting are:
Both serve to segment content in easier-to-retain bursts. Lists also infer a well-organized article, while GIFs and other graphics can set a relatable tone as they underscore a point you just made in your text.
Lists can serve as a formatting template in their own right — click here for one of our site's examples — or as quick inserts to summarize a passage's key points. Sometimes, they can both be deployed, one inside the other, to become a figurative outline of your presentation.
Outlines can also be a subconscious means of conveying authority. What's more, they're an excellent way to subtly list the attributes of a product or service within the auspices of content marketing.
The first thing marketers must do is get to know the people in their niche. Not just kinda know. Research know. The vast majority who fail as online entrepreneurs almost always make assumptions in this regard rather than have the data to reach valid conclusions.
It's also an important consideration in graphic selection. You need an informed idea of what resonates and what doesn't with your target market. Pop culture references are usually a safe choice. Effectively implemented, they've shown they can help create a common bond with your readers.
There's no one formula for dot com success, but variation on certain themes abound.
One of them is so logical, it can't be ignored, and that's creating your own platform in cyberspace. It's the prime way to have total control over your message. As well, if that message is diverse — maybe you're a product creator or affiliate marketer with multiple offers — it serves as a lucrative focal point for returning readers.
After all, if they're satisfied with one of your products and/or services, they'll be likely to explore the others and increase your potential for repeat sales.
The strategy deployed in this format basically enables each page of your site to become the front end of a sales funnel:
Especially with a catchy graphic within the first few lines of your content, the layout itself will enhance the chance of attracting your readers' interest. Drawing them into the value of your message drives them further, where your lead magnets and initial offers can appear as:
Ads, which are few in number, to your products and/or services,
Promotional videos, and
Links within your content.
In so doing, you're showing respect for your readers' intelligence by keeping your information front-&-center while unobtrusively providing an opportunity for them to seek a more detailed presentation of your wares.
Of course, it's essential that you continue to offer quality information pertinent to your niche. After all, this is most likely the reason why readers visit your site. It's also why you don't want to interrupt them with pop-ups and excessive ads. If they're interested in what you've got to offer, they'll explore further at their option, in a better frame of mind.
It's also important to post on a regular basis so your readers get into a routine of visiting your site:
Develop a frequency you can maintain in the long term, and
Anchor it to a set date and time; eg- Wednesday mornings.
Giving yourself a fixed pace and a set deadline will take self-discipline, but that's the key element in being a motivated marketer en route to the Dot Com lifestyle.
It will, indeed.
This is a proven template, and with a bitta planning, it will work if you determine that it's the right thing for your product and/or service within your niche.
Just remember, don't strive for perfection from the start. You want to take action. It's more productive and a better learning experience to do the trial-&-error thing as you go forward, fine-tuning your strategy and format along the way.
That's half the fun of building your own online presence. Profiting is the other half, and with diligence, it's there to be done.
Kjell Sherman, Manager – The Norra Ljusen Trust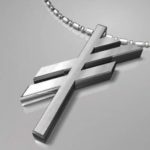 Norra Ljusen — pronounced norra YOU-sun — is Swedish for Northern Lights.  My name, Kjell, is pronounced shell to English speakers.
You can view a short video about how I entered the exciting world of online entrepreneurship on the home page of our Better Life Focus site. It's dedicated to motivated marketers and provides trending Dot Com news, information, and entertainment for motivated entrepreneurs who commit to take action in their quest to reclaim their time by becoming and remaining financially independent via e-commerce.
If you're committed to online success, we'd like to welcome you to the Dot Com lifestyle!